If you own an acoustic guitar, you don't necessarily need an Amp. However, you might need one for a couple of other things. If you want a louder sound or want to play in a small room or in front of a small group of people, you are are going to need some power. I have complied a list of what are the top 5 best acoustic guitar amplifier under $300.
1. Fender Mustang GT 40 Guitar Amplifier
Last update on 2020-10-25 / Affiliate links / Images from Amazon Product Advertising API
The GT series from Fender is among the best guitar amplifiers when it comes to wireless connectivity. Its Wi-Fi capabilities allow you to download updates to the software on your Fender phone app, and the app will enable you to find, load and save your presets systematically.
What's more, this guitar amplifier is Bluetooth connected, and this feature gives you a seamless connection between the fender app and the amplifier. You can stream your favorite tracks via Bluetooth while practicing or jamming in the house.
In terms of sound capabilities, the GT 40 is impressive, and it comes with a 40 watts stereo system and 6.5-inch Celestion speakers. The two stereo systems mean that its 20 watts a side stereo to give you the best volumes and clarity.
In addition to that, you have the option of adding the GT 40 footswitch to enhance the sound capabilities further. Though the volumes are not that loud for outdoor and drum powered gigs, the Fender Mustang fits well in your studio or basement for recording, rehearsals and practicing.
Underneath the hood lies something more interesting, the core produces sounds that rhyme well with the 20 amp model. The effects and spillover sound good because when changing the patches, the delay tails and reverb are not cut abruptly.
When using the Fender GT 40 (SP) series, you'll notice that the control knobs like the gain, volume and treble face upwards, which means that the amplifier should be below for you to see where the control knobs dials are set.
Pros
Over 40 preset tones
Wi-Fi connection to your Fender phone app
Bluetooth connectivity for streaming music on your phone
40 watts stereo system
6.5 inch specially designed Celestion speakers
Cons
The master volume has no numbers on the dial for you to set the best volume, but you can always set it according to what you hear.
---
2. HeadRush FRFR-108 Powered Guitar Amplifier
HeadRush FRFR-108 | 2000W Full-Range Flat-Response Powered Guitar Cabinet
Full Range, Flat Response - Specially-voiced 8-inch woofer and high-frequency compression driver deliver a precise, flat response across the entire frequency range without any artificial colouration
High Output Power - 2000 watts of peak power delivers clarity, punch and enough headroom for any venue
Effortless Connectivity - (2) XLR/TRS ¼-inch combo inputs with independent volume controls and clip indicator; XLR output sends your mix to the front of house or links additional FRFR-108 cabinets
Ready for Anything - Contour EQ switch helps you cut through muddy-sounding stage mixes; Ground-Lift switch eliminates unwanted noise at venues with grounding issues
Made to Move - Lightweight and flexible tilt-back cabinet design that can also be pole-mounted
Last update on 2020-10-25 / Affiliate links / Images from Amazon Product Advertising API
One look at the Head Rush's FFR-108 Amplifier and you will notice that the design is tilt back and wedge-shaped, it is also lighter than its predecessor the FRFR-112.
The tilt-back wedge design is suitable for big stages where it acts as a stage monitor and delivers sound directly to your ears
It weighs less than 19 pounds, and which means you can easily carry it around town in a bag when attending gigs. The design also allows it to be mounted on poles to create more headroom for the best sound coverage.
The output design is simple, and it features two 8 inch speaker system and a high compression driver that is powered by the 2000 watts amplifier.
It is worth noting that the XLR onboard output gives you the best plug and play experience, you don't need a microphone to transmit the guitar sounds to the amplifier; the XLR output directly sends the guitar mix to the FOH.
Take a look at the back of the amplifier, and you will see two contour switches, one for the mic and another one for your instrument like the guitar. Both switches are independent, which makes the FRFR-108 amplifier suitable for home practicing sessions and high powered gigs.
What makes the FRFR-108 amplifier unique is the HeadRush Pedalboard, this effects and amplifier modeling processor allows you to make your unique tones.
In addition to that, the flat performance 8-inch speakers play the tones exactly as you made them, with no additional amplification.
At peak power, the speakers produce a staggering 2000 watts of sound, which gives the FRFR-108 amplifier even better headroom for gigs.
The HeadRush FRFR is definitely one of the best acoustic guitar amps for less than $300.
Pros
8-inch speakers rated 2000 watts
Contour equalization switches
XLR onboard output reduces the need for a mic
Speakers can be pole mounted
Lightweight
Cons
For starters, the sound may be mushy – in this case, you need to get the equalization setting right.
---
3. Fishman Loudbox Mini Limited Acoustic Amplifier
Fishman Loudbox Mini 60W Acoustic Instrument Amplifier
Fishman's lightest and most portable amp yet
The Loudbox Mini packs 60 watts of clean acoustic power
Two channels featuring Fishman's legendary preamp and tone control designs
Digital reverb and chorus for the instrument channel & reverb for the microphone channel
The Loudbox Mini sports an AUX input and balanced XLR D.I. output
Last update on 2020-10-25 / Affiliate links / Images from Amazon Product Advertising API
The mini amplifier looks good externally, and everything seems to be bolted well in the hood. You can tie it on your bicycle, or throw it at the backseat without worrying about breakages.
In addition to that, it weighs less than 9 kilograms; which is lightweight enough for carrying it around.
The only setback that we noticed about the Loudbox amplifier design is the absence of the corner protectors, and you have to be careful not to drop it or bang it off anything.
You will find simple control knobs in the right instrument channel like phase switch, mid, gain and chorus knobs, on the mic channel.
The master volume knob that controls the sound levels and the reverb knobs. The brown motifs on the control knobs make it easy to reach, find and adjust the various knob without straining.
If you want to access the back channel, you`ll find more controls like the power control, auxiliary inputs ports and a direct output port for the house system.
The best thing about the location of these controls is that you don't have to tilt the Mini amplifier or kneel to access them. The speaker gives you a 10 degrees tilt; but we find this tilt angle doesn't give the best headroom for sound monitoring, you need to adjust the tilt angle by placing support underneath it.
In terms of performance, it provides more bass for a mini amplifier. It features a 6.5-inch speaker and one tweeter, dishing out 60 watts of sound effects.
Go for the bass control knob on the equalizer, and you will find that even the high master volume does not affect the potency of the bass.
The only improvement needed here is the incorporation of the auto feedback and notching to counteract the feedback effect at high volumes. Otherwise, the performance is excellent considering its size.
Pros
More accessible control knobs
60 watts sound quality
Good bass
Cons
The tilt angle of the speaker is small; you have to place support to tilt it further
---
4. Roland CUBE Street (Best Overall)
Sale
Last update on 2020-10-25 / Affiliate links / Images from Amazon Product Advertising API
Roland is a well-known brand in the amplifier industry. Their latest amplifier, the CUBE, offers guitarists significant versatility.
It is battery powered, which makes it suitable for those who are always on the move, like street guitarists and even throwing small parties in campsites where there is no power.
The exciting part is the inclusion of the CUBE kit, which allows you to customize any tone of your liking. Also, you can load the three amp models right from your Android device.
The three amp tones are "Metal Stack" for metal music fans, "Classic Stack' for classical music fans and "R-fier Stack."
These amp tones will help you practice, because if you practice with the right tones, then the learning process of the guitar will be much easier.
The CUBE amplifier gives you a variety of tones like the new EXTREME and JC CLEAN; these tones give you crystal clear sound experience.
In addition to that, it comes with a memory function that can recall some of your favourite tones and effects.
You should also try out the new heavy octave effects, which works well on distorted tones by giving them ultra-low power.
One issue that we noted is that this amplifier is specific to an electric guitar, if you play music from your phone through the auxiliary input, the sound will not be good both in range and quality.
The separate reverb and equalizer controls for two channels make it suitable for practicing and teaching a friend how to play the guitar.
Pros
Three unique amp tones
Battery powered
Memory function processor
Separate reverb and equalization control
Cons
No footswitch for the control section, but you can buy a footswitch for that purpose.
---
5. Yamaha THR5 Desktop Guitar Combo Amplifier
Yamaha THR5 10-Watt Desktop Guitar Combo Amp
Includes five classic amp models and a range of effects processing, driven by Yamaha"s signature VCM technology
Lightweight, portable amp that can run on AC power or batteries.
Developed with Yamaha"s award-winning AV division to offer true hi-fi stereo sound and a new experience in guitar amplifiers.
Last update on 2020-10-25 / Affiliate links / Images from Amazon Product Advertising API
You will notice that all THR models are powered by both by AC and removable batteries, making them portable even in areas without power.
We also noted that if you plug in AC with the batteries inside, there will be some noise. The solution is to remove the batteries if you want to use it while plugged in.
There are a total of eight knobs on the control panel; they can be recalled by presets using the push buttons. Once the small pushbutton is pressed, the LCD shows you the active preset button. You can also control the tempo rate and the output level of the amplifier using the pushbuttons.
Some of the effects are great specifically the regular delay and the cool tape echo simulation. The 10-watt speaker might seem small, but they give you the best sounds even when playing MP3 through the auxiliary port. You will love the high-quality sounds with the tubes distorting.
You also have the alternative of using a pedalboard, since this amplifier is compatible with most pedalboards, and send the output to a Yamaha mixer for fine tuning and adjustment.
The Yamaha windows software enables you to manage the amplifier remotely from your Android device or computer.
In addition to that, it comes with information on how to download the Cubase and the THR Editor, for those who value versatility.
Pros
Both AC and DC powered
You can use a pedalboard for fine adjustments
Great sound for a small amplifier
Good for practicing
Cons
The battery cover needs to be screwed to avoid it becoming loose over time.
---
Best Acoustic Guitar Amplifier under $300 – Final Words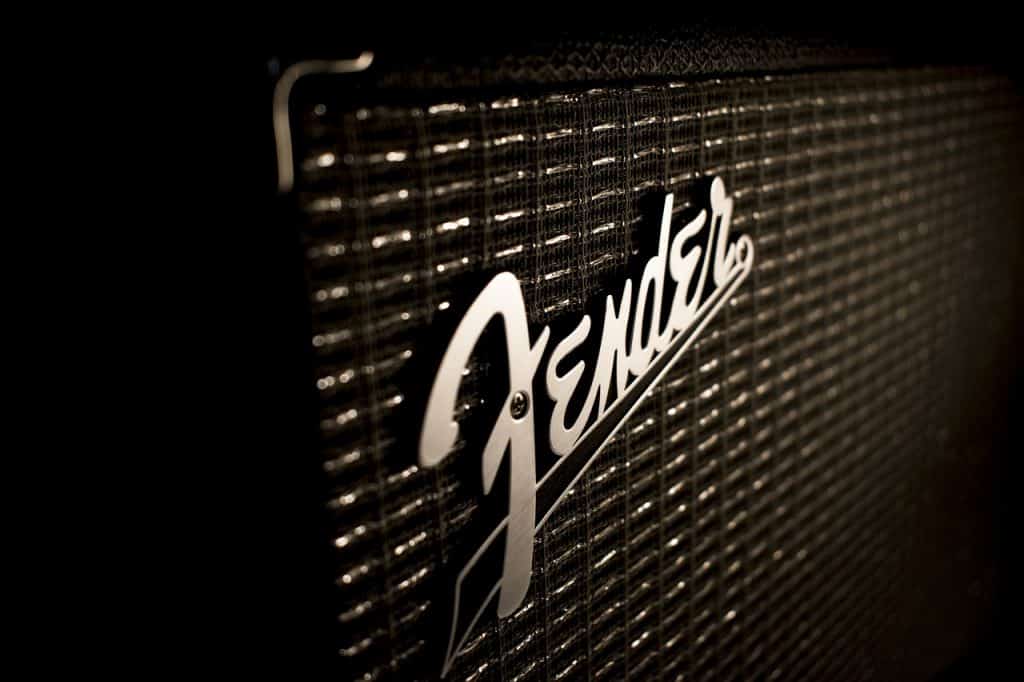 Finding the Best Acoustic Guitar Amplifier under $300 can be hard on yur own. I hope that this post will make your deceision a little easier.
I hope enjoyed this post, and the info I provided for you will help you make the right purchase for you.
Check out some of the reviews on Amazon and see what others have said about these amps.
---
Disclaimer
Keep in mind that we may receive commissions when you click our links and make purchases to fund this website so we can continue to create amazing reviews for our readers. However, this does not impact our reviews and comparisons. We try our best to keep things fair and balanced, in order to help you make the best choice for you.