Learning piano as an adult can be daunting. You might feel a little an embarrassed, maybe wondering are you too old to start to learn piano?
The truth is, it's never too late to learn. Learning to play the piano for an adult can be easily done; you just need to get started in the right direction.
Learning Piano As An Adult
The tips below are easy enough to follow. I tried to keep this pretty simple and not overwhelm you. But if you follow these, you will be on the right path to get started.
1. Get A Piano
If you want to learn the piano, you will need to get yourself a piano or keyboard.
You have plenty of options to buy a Piano.
You can pick one up online, at a music store, or maybe buy one from craigslist.
There's a couple of great options online to buy a piano or keyboard.
I like Thomann as they are well known for being a quality instrument supplier with long warranties.
Thomann offers an excellent choice to suit any budget. You can pick up a stage digital piano for a reasonable price.
However, if you want to buy a full piano, be prepared to splash out a couple thousand bucks. But, you keep a lookout for some garage sales and craigslist.
You might be able to pick up a piano for much much less.
Amazon is also a great place to pick up a bargain.
If you are just starting out and maybe tight on space for a large piano. Maybe a piano keyboard could be the best option for you.
If you check out Amazon you can find some really well priced digital pianos and keyboard perfect for learning piano as an adult.
You should pick up a good model for less than $200. Be sure to check the reviews and see what previous buyers have thought about the product.
Bestseller No. 1
YAMAHA P71 88-Key Weighted Action Digital Piano With Sustain Pedal And Power Supply (Amazon-Exclusive)
Amazon exclusive model includes power adapter and sustain pedal
88 fully weighted piano style keys simulate the feel of an acoustic piano and provide a quality playing experience
Contains 10 different voices, including digitally sampled tones from real Yamaha acoustic grand pianos
Dual mode lets you combine 2 voices together, like piano and strings, for an inspiring new playing experience
Slim and stylish design with a depth of less than 12 inches, the P71 requires little space and weighs only 25 pounds
Sale
Bestseller No. 2
Alesis Recital | 88 Key Beginner Digital Piano / Keyboard with Full Size Semi Weighted Keys, Power Supply, Built In Speakers and 5 Premium Voices (Amazon Exclusive)
Full features Digital Piano for beginners Electric keyboard with 88 premium full sized semi weighted keys with adjustable touch response to suit your preferred playing style
Premium Sounds 5 voices (Acoustic Piano, Electric Piano, Organ, Synth, and Bass), built in FX: Chorus, Reverb, and two built in 20W speakers that deliver crystal clear, room filling sound
Connectivity Covered ¼ Inch sustain pedal input (not included), ¼ Inch stereo headphone output for private practice and stereo RCA outputs for connection to speakers / amplifiers
Play the Keyboard Anywhere Power via the included power adapter or 6 D cell batteries (not included) for professional piano performance wherever you are
Powerful Educational Features Standard, split, layer, and lesson modes with 128 note max polyphony and Skoove 3 month premium subscription for expert interactive online piano lessons
Sale
Bestseller No. 3
Last update on 2020-10-28 / Affiliate links / Images from Amazon Product Advertising API
---
2. Set Aside The Time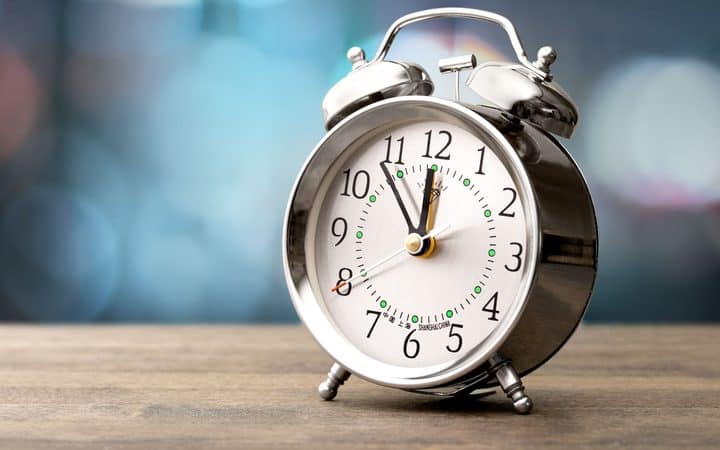 Am I too old to learn the piano? Course not.
But learning to play the piano as an adult has one major problem – Time.
When you are older, you have more responsibilities like work, family, and more.
It's harder to find the time especially when you have kids.
Try and set aside 20-30 minutes a day if possible or maybe every second day.
20 minutes a day is all you need to learn the piano.
Consistent playing is more effective rather than playing 2 hours in one sitting once a week.
Why?
Well, when you practice a little every day, you become natural and muscle memory will improve.
Your playing skills will improve quicker.
---
3. Get Lessons or Online Piano Course
Learning to play the piano as an adult means you might have a little more disposable income.
Meaning you could afford someone to one lesson.
Getting piano lessons is a great way to learn piano quickly.
However, getting one to one lessons also has its drawbacks.
They can be expensive. A one hour lesson can cost $50 or more.
These can stack up quickly if you require a lot of lessons.
I think online piano lessons are one of the best options available to learn the piano as an adult.
There's some brilliant courses available nowadays that are cheaper to buy than a single one to piano lesson.
One of my favorite courses is Piano For All.
You can find a full Piano For All Review HERE.
The review also offers a 50% discount.
This course in particular only requires 20 minutes a day to learn piano quickly.
You can also try and teach yourself piano. It is possible. It takes a little longer, but it's very much possible.
I did a full blog post on 'Teaching Yourself Piano' you should check out HERE.
---
4. Learn The Basics
Learning the piano basics is one of the hardest things to do. It can be slow and a little tedious in the beginning. But don't worry, we all go through it.
Once you learn the basics, you will you can quickly improve from there.
The best way to do this right is a one to one lesson or a piano course.
They will go through the basic piano fundamentals you need.
Piano For All does this very well.
By using their course, you can sound good in a just couple of days with 20-30 minutes of work.
You should read the testimonial page and FAQ HERE.
---
5. Stay Patient
Learning to play the piano as an adult can be frustrating. As we get older, we tend to give up things quicker.
We are naturally stubborn. Stay patient and stick with it. You will make mistakes, but you will learn from them. Once you see some improvement you will get addicted and want to play more.
---
6. Play The Songs You Like
Make a list of your favorite songs; these will be your goals.
Once you learn the basics and your skills improve, you should be able to move onto songs you like.
Pick a song you like, learn it, master it.
Check it off the list and move onto the next.
I guarantee by the time you have song 10 completed, you will be a very good piano player.
If you would like step by step video tutorials on how to learn your favorite songs; I would check out Flowkey Piano.
Flowkey Piano is an amazing software that shows you how to play with a live video aid that highlights the correct keys for you; while simultaneously showing the sheet music below.
See Below An Example Of 'Abba – Mamma Mia' Using Flowkey Piano
---
7. Enjoy It
Don't make learning piano just another chore. You will want to enjoy it. Have fun with it, enjoy playing. Piano is an art that you can take great pride in learning.
---
How Play Piano As An Adult
No, you are never too old to learn the piano. Follow these tips and you will learn the piano quickly.
My best advice for quick success in get one to one lessons or an online piano course.
However, the most important thing you need to do is set aside the time and commit to learning.
If you want to learn, you will need to set aside 20-30 minutes a day for the best results.
I hope you like my post about learning to play the piano as an adult. Please share this post if you did so.
---
Disclaimer
Keep in mind that we may receive commissions when you click our links and make purchases to fund this website so we can continue to create amazing reviews for our readers. However, this does not impact our reviews and comparisons. We try our best to keep things fair and balanced, in order to help you make the best choice for you.