Can You Learn to Sing or is it Natural?
Can you learn to sing or is it natural? There are so many false assumptions about singing; and the same goes for so many other skills out there.
Yes, you can learn to sing; it doesn't need to be natural. But I will go into some more detail on this.
Fair enough some people do have great singing voices that do somewhat come naturally to them. The same can be said for picking up and swing a golf club. Some people have this natural ability towards certain skills.
However, although someone might be somewhat of a natural when it comes to singing; it doesn't make them a brilliant singer.
In order to be a better singer; you need to encourage the development of singing skills.
The same way a golfer might have a decent swing for the first time every swing a club; but the right instruction and techniques then need to be applied for them to get to the next level.
To be a good singer you need to develop the right core singing skills and techniques to take your voice to the next level.
You might be able to belt out Tina Turner after a few tequilas at a karaoke bar. But, if you want to take it to the next level there's a lot you need to work on.
For example, working on your vocal muscles, correct breathing, singing posture, finding your tone and more.
---
Can I Do it?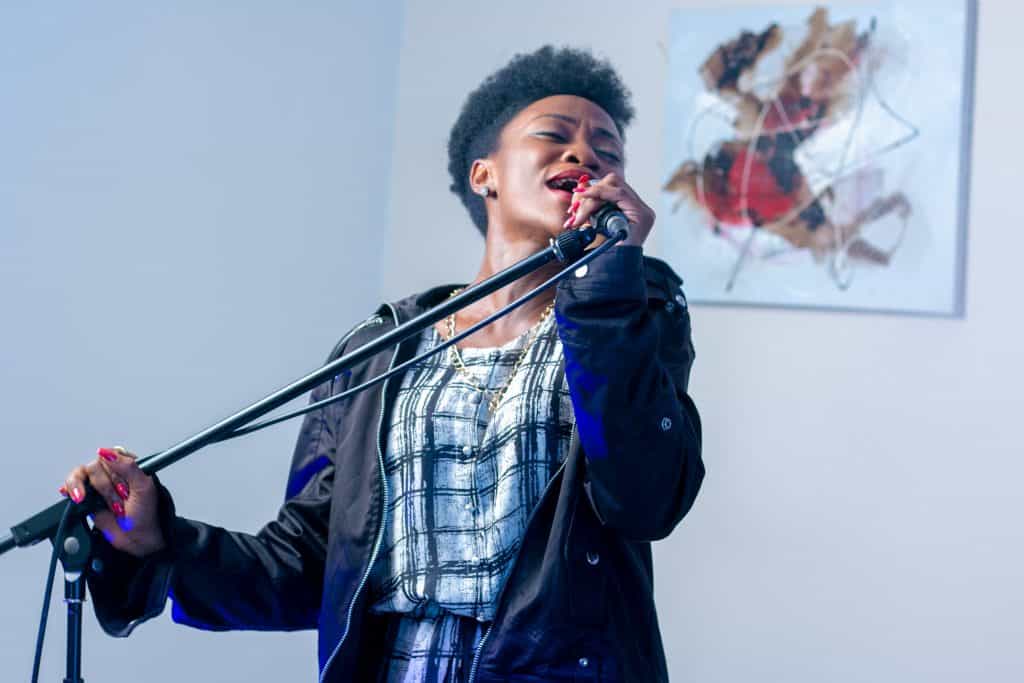 Yes; and it's easier and more affordable to do so now more than ever. There are some great means of learning to sing at our disposal now.
The old traditional way of learning to sing would to get vocal lessons from your school music teacher or maybe pay to get one to one vocal lessons.
If you have not got vocal lessons before; you will quickly find out how they can be quiet expensive.
If you did a quick search for singing lessons in your area on Google and gave them a call. They will likely charge you anywhere from $50-$100 for a 1-hour lesson.
A better and more feasible solution is to try online singing lessons. You can pick up an online singing course like Singorama or 30 Day Singer.
Singorama is a complete course in a one-off payment that's yours to keep and will no doubt improve your voice. That's right, you can learn to sing without a teacher.
Another very good option worth looking at is the 30 Day Singer. The 30DS crew are new kids on the block when it comes to online singing courses, but are veterans when it comes to teaching people how to play music instruments online.
30 Day Singer is part of Guitar Tricks, probably the most popular online guitar lesson platform around with over 20 twenty years.
I won't go into too much detail on the 30 Day Singer here but it is an amazing online singing platform with heaps of brilliant and easy to follow lessons with real instructions.
All you need is your phone, tablet or laptop and you can learn when you want and where you want.
See below some example of the video lessons.
I have a full 30 Day Singer Review that goes into some detail about the course and what if offers.
You could also try the 14 day Free Trial to see for yourself what you think of it. It won't cost you anything either.
---
Can You Learn to Sing or is it Natural?
Yes, you can learn to sing without being natural; and it's a lot easier than you think. Like I said; you don't need to be an absolute natural to be a good singer.
Most people aren't. You just need to know the things you need to work on to improve you voice.
If you go yo the header and select 'Singing' from the heading, you will notice I cover a lot of tips and guides on how to improve your voice quickly, the right foods to eat for better singing; and even teaching yourself how to sing at home.
I hope this helps!!
---
Disclaimer
Keep in mind that we may receive commissions when you click our links and make purchases to fund this website so we can continue to create amazing reviews for our readers. However, this does not impact our reviews and comparisons. We try our best to keep things fair and balanced, in order to help you make the best choice for you.